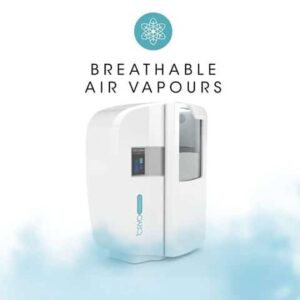 As the designer and manufacturer of Cryo Arctic chambers, Cryo Science is one of the leaders in the cryotherapy industry. They also develop applications that focus on safety, gaining them a reputation for being among the safest manufacturers of cryo chambers. Their dedication to safety has even earned them the HAZOP review. Reaching temperatures of -140°C / -220°F, the Cryo Arctic chambers are the only machine on the market that accurately measures the chamber's temperature. That accuracy ensures the client's treatment exceeds their expectations. Delivering results not only for them, but also your business in repeat bookings and increased profits.
Cryo Science Arctic Chambers
Cryo Science Arctic chambers have three primary actions that drive their designs: Adapt, Execute, and Progress. This shows a dedication to constantly pushing for safer, more comfortable, and perfect equipment and applications.
Based in Wroclaw, Poland, they have earned their reputation by following the strictest EU requirements for their facilities. This helps them to ensure that quality and safety is built into each unit, with an eye on growth and improvement.
While based in Europe, they are a global company. Offices and production facilities are also located in North America and the Middle East. This helps them to create stylish units that blend different aesthetics and looks that can please a wide range of customers.
Cryo Science has a reputation for their amazing products, but they have a full range of vertical integration. They can provide expertise in both the retail of their products and industrial gas. Their patents are for cryo chambers that provide a whole body cryotherapy experience that is free of nitrogen.
GENERAL
| | |
| --- | --- |
| TYPE | Cryotherapy chamber |
| COLD SOURCE | Hybrid |
| TEMPERATURE RANGE | -100°C to -160°C / – 212°F to -320°F |
FEATURES
| | |
| --- | --- |
| OPERATIONAL FEATURES | Connectivity | Countdown | Integrated CRM | Motorized elevator | Online control | Pads elevation | Sound system | Thermal imaging | Wheels | Entertainment screen |
| SAFETY FEATURES | 100% breathable air | Pressure regulator | Emergency shutdown | Heart-rate monitor |
| WARRANTY | 24-month |
DESIGN & BUILD
| | |
| --- | --- |
| WEIGHT | 902 kg / 1,988 Lb |
| DIMENSIONS (CLOSED DOOR) | 180 x 100 x 230 cm / 70.8 x 39.3 x 90.6 in |
| MADE IN | Poland, EU |
| CERTIFICATION | CE |
| COLOR(S) | White |
MATERIALS & FABRICS
| | |
| --- | --- |
| INTERIOR WALL | PVC |
| EXTERIOR WALL | PVC |
| STRUCTURAL FRAME | Aluminum | Wood |