Anti Aging Machines
Shop the hottest used and new anti aging machines from the top rated anti aging equipment manufactures. The Spa Butler provides over 15 years of combined experience, and unbiased equipment expertise to help you build a successful anti aging business.
#1 Anti Aging Equipment Supplier Our inventory consists of the most effective and state-of-the-art anti aging machines from name brands like SkinPro, Fortico, and Paradox Lasers.
Vascular & Spider Vein Treatment
Professional Anti Aging Machines
Professional anti aging machines by The Spa Butler offer an innovative med-aesthetic system and comprehensive solution to reversing the signs of aging and restoring healthy looking skin. It is sometimes hard to solely rely on anti-aging skincare because the results are either very slow or hardly distinguishable. But investing in the best anti-aging devices can make all the difference.
Anti-aging machines such as hydrodermabrasion, microneedling machines, or spider vein treatment machines are the tech upgrades you never knew you needed. It is a lie to say that people don't secretly wish they looked younger than their actual age. It is nice to be mature, but even better if the wisdom gained be retained along with youthful skin.
If your looking to open a med spa or beauty salon think about investing in these advanced technologies that will get you quick results along with a healing experience.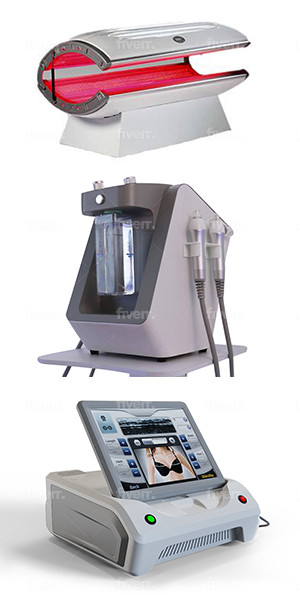 Want to Buy Professional Anti Aging Machines? The Spa Butler is here to answer any questions you may have. Whether you need information about our used anti aging machines for sale or you would like to learn about new professional anti aging equipment we offer – we are here to assist you!
#1 Supplier of Anti Aging Equipment Check out our portfolio of past and current customers.
Blog / News Discover all the latest about our products, technology, and culture on our blog.
Customer Testimonial Reviews Find helpful customer reviews and review ratings from our customers below.
The Spa Butler is a great company for esthetic and medical spa products. Their team is very knowledgeable about all the products they carry and are helpful anytime. Also, their customer service is amazing and keeps us coming back to purchase more modalities.
The Spa Butler is the best provider of medical spa equipment hand down! They can answer any question or issue you have and know every esthetic machine from A-Z! They went out of their way to come help me at my facility 2 hours away from their home location on very short notice and literally saved the day. I highly recommend them for anything and everything related to professional esthetic equipment!
We've been working with The Spa Butler team for over 5 years now and they've always done what they've said they would do. They have great customer service after the sale and we can't ask for anything more.