New and Used Cryotherapy Machines
Since 2014, The Spa Butler has been a leader in the cryotherapy industry offering new and used cryotherapy machines for sale. Our inventory ranges from portable cryotherapy machines for local use to electric whole body cryotherapy chambers – we have what you are looking for.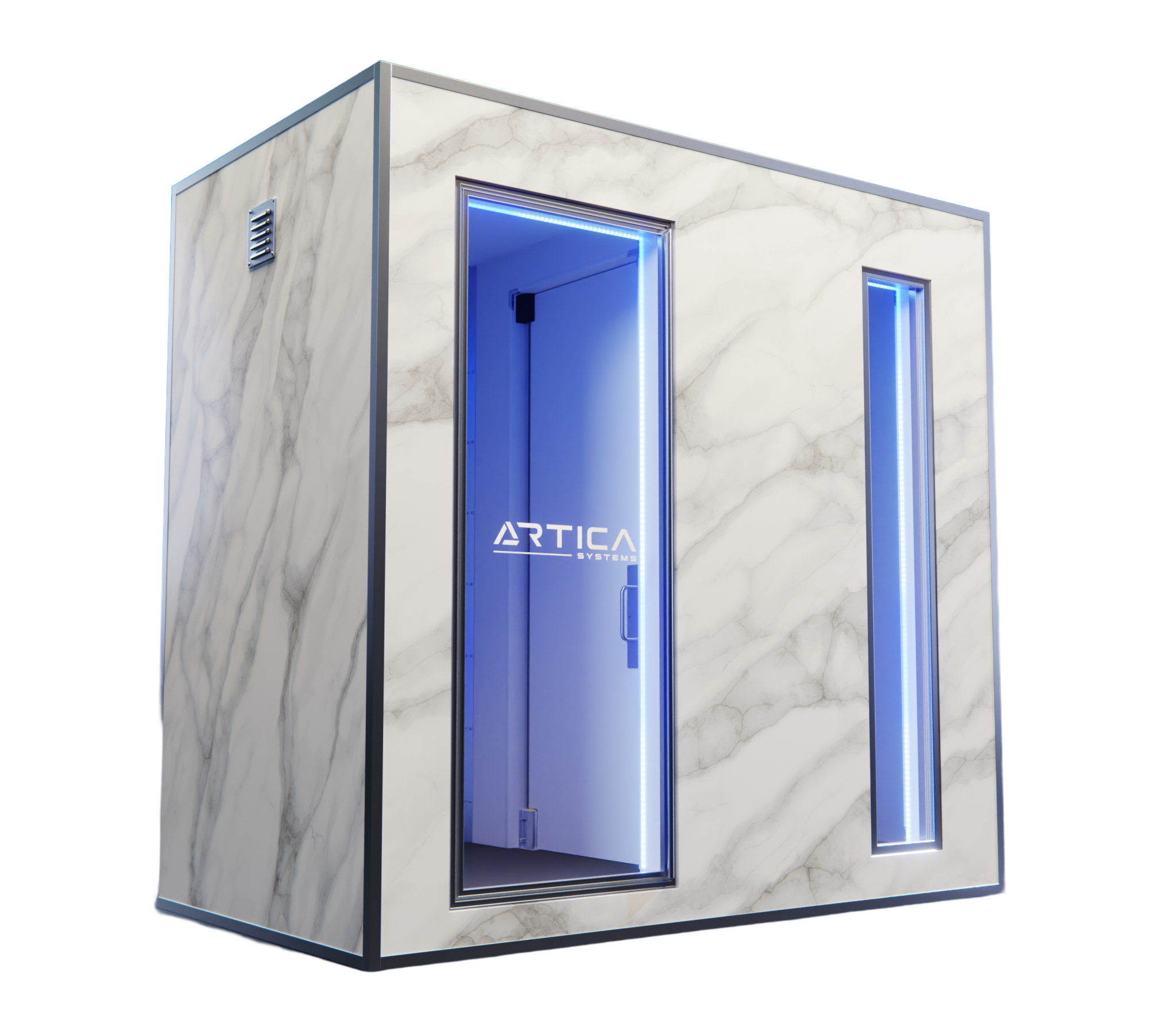 Best Cryotherapy Machines For Sale With over 19 different cryotherapy machine manufactures The Spa Butler works with a handful of manufactures that meets our rigorous standards for quality, reliability, and durability.
Nitrogen Cryotherapy Machines
After many years of working in the cryotherapy industry, the nitrogen cryotherapy machine has been the #1 selling cryo device on the market. Due to the limited start-up cost, small foot print, and increased mobility a nitrogen cryosauna allows businesses to offer cryotherapy fairly easy. With the power of nitrogen it cools the air down to unbelievable -190°F. Equipped with multiple safety features, the latest nitrogen cryotherapy machines can even be connected to the local WiFi and thereby provides an easy solution for most problems by allowing a remote service and support.  Discover The Spa Butler and check out our inventory of new and used cryotherapy machines for sale and see how you can save up to 40% off of retail value with a used nitrogen cryotherapy machine.
What is Cryotherapy Used For?
Cryotherapy has become increasingly popular in the last years. While in the past only stars and top athletes had the privilege to benefit from the positive effects of extreme cold, it now becomes accessible to the average citizen. Learn more about cryotherapy and how it can enrich your business model.
What to Know About Cryotherapy
Whole body cryotherapy isn't a medical treatment. You don't need a doctor to prescribe it for you. You can get whole body cryotherapy at gyms, spas, and wellness centers. But keep in mind it isn't an FDA-approved treatment for any condition.
Places that offer cryotherapy have special tanks or chambers that are cooled to extremely low temperatures. They may be as cold as –160 to –220 degrees Fahrenheit. Most tanks are shoulder height. Your head usually stays at room temperature but some tanks enclose your entire body. You need to wear protective coverings on your hands, feet, and ears. Most people only wear underwear in addition to these during a 2 to 3 minute session.
The Advantages of Cryotherapy
The manufacturers of cryotherapy tanks and businesses that offer the service claim whole-body cryotherapy can help with many health issues. Advertising suggests it can improve symptoms of asthma, Alzheimer's disease, anxiety, chronic pain and fibromyalgia, depression, migraines, multiple sclerosis, and different types of arthritis‌. Some supporters of the therapy say that it can help with weight loss and insomnia. Others claim it can improve your circulation, boost your metabolism, and ease pain after a workout.
Is Cryotherapy FDA approved?
The FDA has not tested any of the medical claims about whole-body cryotherapy and warns people to use caution when trying it. The agency has not approved the tanks as a treatment for any health conditions.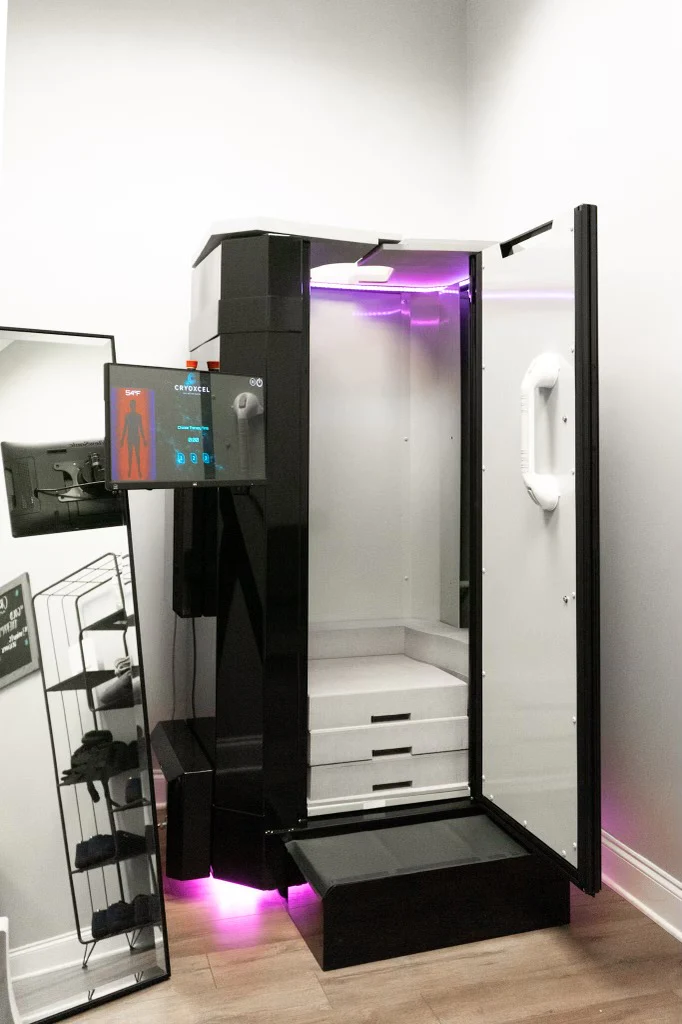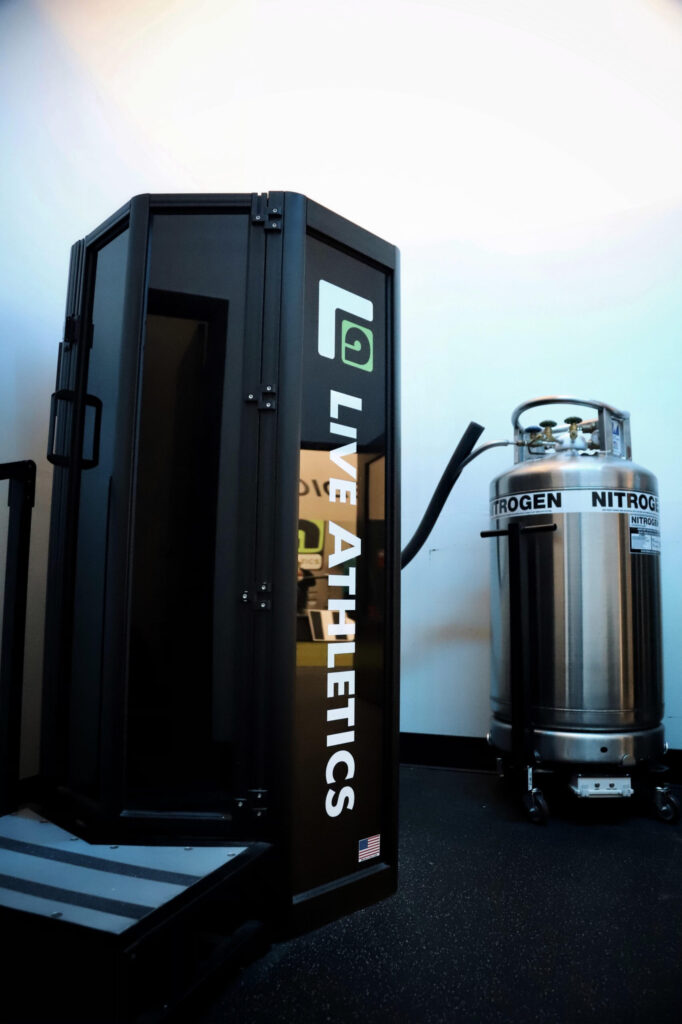 Electric Cryotherapy Chambers
The electric cryotherapy chambers offers health and wellness professionals a wide range of applications and is customized via size, color, and design to fit perfectly in any gym, med spa, or cryotherapy center. Designed to offer your customers and patients the maximum benefit of cryotherapy, the electric cryotherapy chambers is the safest device on the market without nitrogen and using only electricity to cool down to -160°F.
Opting for an electric cryotherapy machine is a profitable decision. Yes, the initial investment is nearly two to three times the cost of a nitrogen based machine, but its low running costs combined with its stable operating performance make it very economical. This makes the electric cryotherapy chamber a best-in-class product for specific applications in whole body recovery and training.
Electric Vs Nitrogen Cryotherapy Machines
There is no good or bad, it all depends on your project requirement, budget, and aesthetics. Whether you choose a cryotherapy chamber powered by nitrogen or electricity The Spa Butler offers a multitude of affordable options. Our team of experts can help you narrow down your choice to the most suitable machine for your specific venture, get preferential pricing and financing.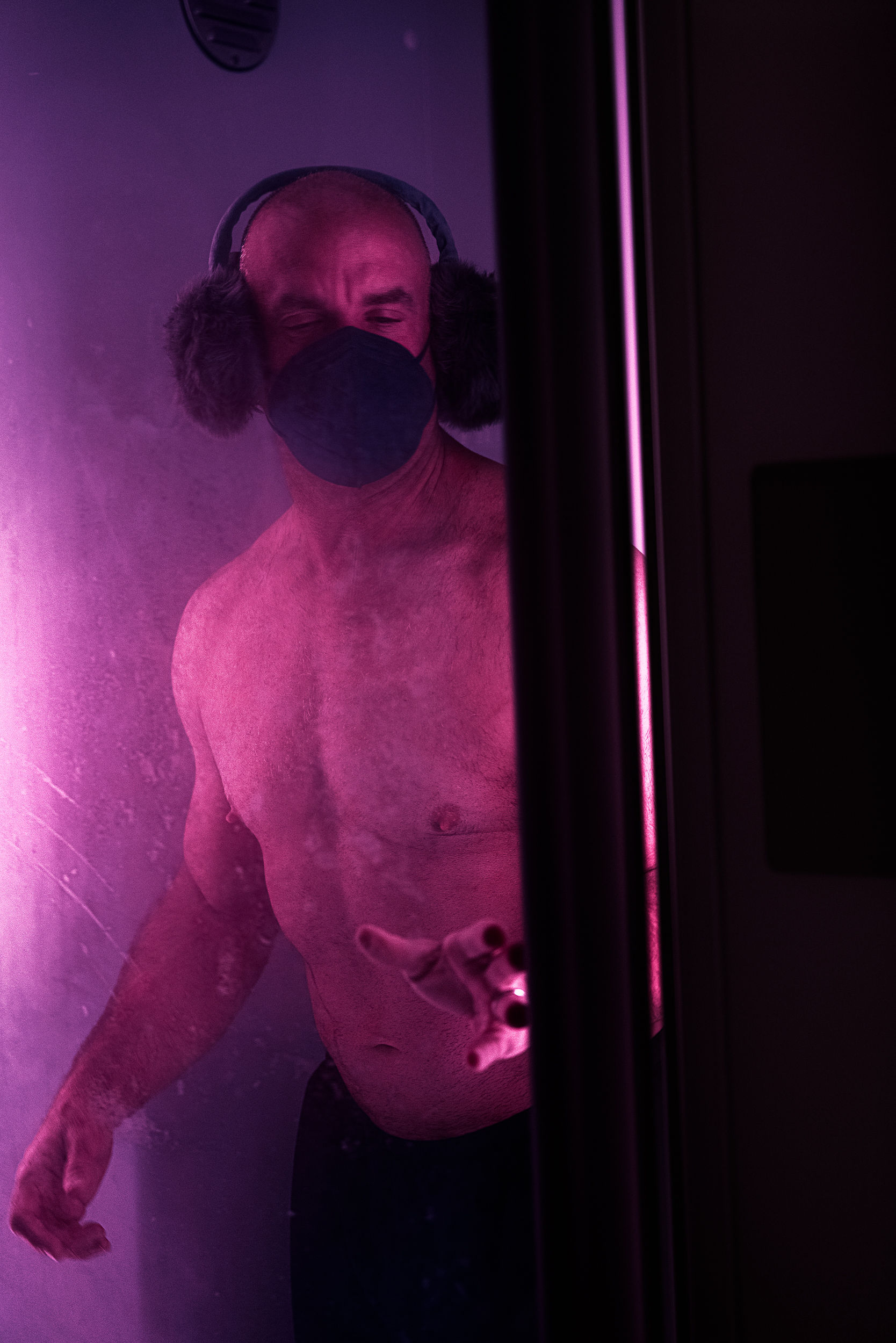 Localized Cryotherapy Machines
Localized cryotherapy machines are commonly used in modern sports medicine since it can expedite rehabilitation after injuries, reduce swelling, and help with managing pain from a sports injury. The most common devices use nitrogen, co2, or electricity to reach temperatures ranging from -22°F to -110°F. In the beauty and cosmetics industry, a localized cryotherapy machine can be used for improving blood circulation, skin rejuvenation, body contouring, and anti-aging therapy.
How Do Local Cryotherapy Machines Work?
Local cryotherapy machines use thermal shock to activate neuroreceptors to relay the nervous signal (reflex response) and reestablish homeostasis in the final state to reduce pain in nerves and relax muscles. It is often used to accelerate the recovery process post-workout, and can be a powerful tool to ease muscle tension and decrease inflammation.
Local Cryotherapy Machine Benefits
Local cryotherapy machines are a useful preventative measurement, as it strengthens muscles and joints to reduce the possibility of future injuries. Attending local cryotherapy sessions regularly is the most effective method of maximizing these benefits. More benefits of local cryotherapy include improved joint functionality, treatment of muscle and ligament strains, improved circulation, increased resistance to fatigue, relief from pain and inflammation, decreased tension in muscles, and quicker recovery.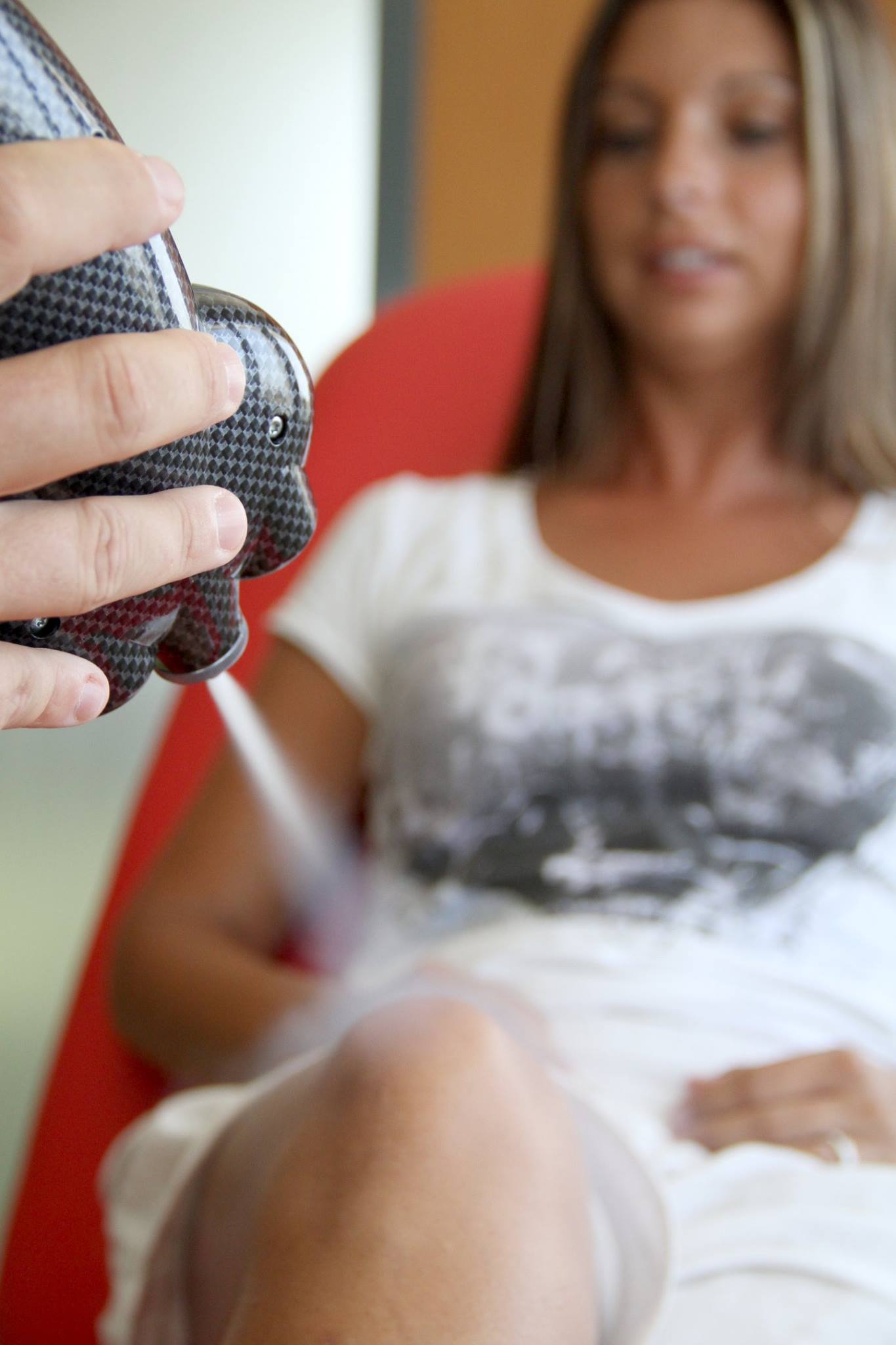 Want to Buy a Cryotherapy Machine? The Spa Butler is here to answer any questions you may have. Whether you need information about our used cryotherapy machines for sale or you would like to learn about new electric cryotherapy chambers we offer – we are here to assist you!
#1 Supplier of Cryotherapy Machines Check out our portfolio of past and current customers.
Blog / News Discover all the latest about our products, technology, and The Spa Butler culture on our official blog.
Customer Testimonial Reviews Find helpful customer reviews and review ratings from our customers below.
Adding cryotherapy equipment to my business was one of the best decisions I have ever made and I would highly recommend The Spa Butler. They definitely have the most affordable prices and are the most knowledgeable company in the cryotherapy industry.
I love The Spa Butler and would highly recommend them to anyone looking at starting a cryotherapy business. Unlike cryotherapy equipment manufactures, The Spa Butler gives an unbiased opinion on cryotherapy machines making the decision buying process easy.
The Spa Butler is a great company with extensive knowledge in the Cryotherapy Industry. For new business owners thinking about opening a Cryotherapy center, The Spa Butler is the way to go. With all of their knowledge and experience in this field, it is something you can't buy. They are always there to answer questions plus they have the best prices on equipment!!!