Celluma Pro LED Light Therapy
The Celluma Pro has been shown to effectively treat a wide variety of skin and musculoskeletal conditions. It is FDA-cleared for anti aging to treat acne at home as well as arthritic pain, muscle and joint pain, and muscle and joint stiffness. In addition, the Celluma Pro LED light therapy machine has clearances for muscle tissue tension and spasm, and is proven to decrease inflammation and increase micro-circulation.
A flagship product, the 3-mode Celluma Pro can treat acne at home and pain, is quite unlike any other LED panel device available today. Ideally sized for over the face, the Celluma Pro can be positioned easily over any part of the body, including the spine, hip or shoulder complexes, feet, knees, and more. The Celluma Pro is stand-free, hands-free, lightweight and portable. 1 pair of protective eye goggles and 1 Power Supply and International Adapter Kit (110 to 240V powered) included.
Celluma Pro measures 24" x 10" overall with a treatment area of 16" x 8".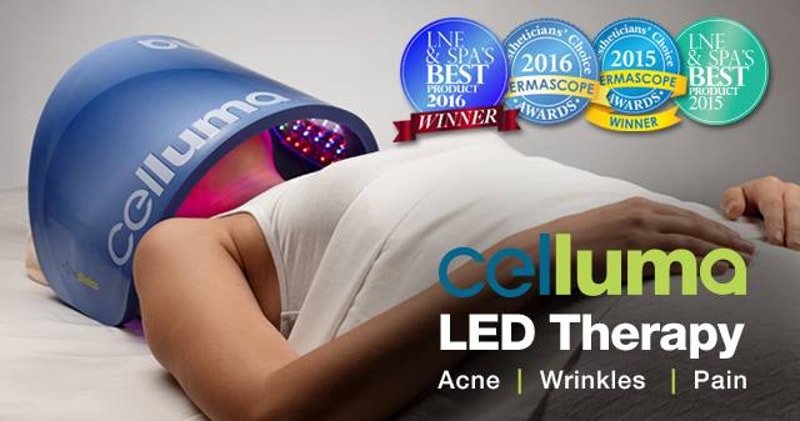 Treat Acne At Home & Stop Body Pain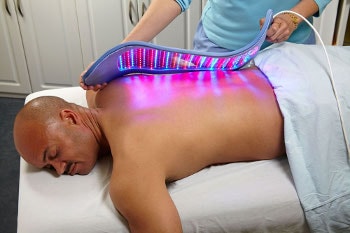 Originally researched and developed by NASA, low-level light therapy, also known as photobiostimulation, is the application of LED light energy to the body to obtain therapeutic benefits. It produces a natural anti aging photobiochemical reaction similar to the process of plant photosynthesis, and has a wide range of beneficial applications across many medical fields, including the treatment of skin, muscle, joint and pain conditions.
Celluma provides compromised cells with the energy to regain and restore vitality naturally. Its powerful, deeply penetrating wavelengths are absorbed by photoceptors in the mitochondria. This process increases the production of adenosine triphosphate (ATP) ― the fuel that drives all cells. This boost of cellular energy results in a cascade of metabolic events leading to an increase in micro-circulation, tissue repair, and a decrease in inflammation and pain.
FEATURES:
FDA Cleared technology based on NASA LED research
FDA Cleared for 8 Indications-For-Use, including acne, wrinkles & various musculoskeletal conditions
CE Cleared outside the US and Canada for dermal wound healing (not FDA cleared)
Economical and safe choice compared to many current options
The Celluma Pro can be positioned easily over any part of the body, including the spine, hip or shoulder complexes, feet, knees and more
The Celluma Pro is stand-free, hands-free, lightweight and portable
Delivers proven therapeutic wavelengths of blue, red and infrared light energy
Portable, hands-free and easy-to-use
Effective, non-toxic and non-invasive
2-year manufacturers' warranty
BENEFITS:
Proven safe and effective for pain relief and anti aging
Treats a wide variety conditions professionally or at home
One device to treat multiple conditions at a low cost and low risk
Can be molded to the body to maximize absorption and greatly enhance therapeutic benefits
Ideal for use in a professional setting, at home and when traveling
Patient and user-friendly option to treat a variety of common conditions