Starting a cryotherapy business is a rewarding and lucrative venture, but as with anything, learning how to operate and troubleshoot your new cryotherapy machine can take some time. Unfortunately, many whole body cryotherapy machine manufacturers, distributors, and service providers don't provide much cryotherapy support, if any, customer service after selling you the machine. It's not uncommon for these companies to be unable to answer questions, order machine parts for repairs, or even know where to get parts. They simply sell you the machine, wish you good luck, and send you on your way.
If you've been considering starting a whole body cryotherapy business, don't let this scare you off. The Spa Butler is changing the cryotherapy industry with our direct VIP service. Read on to learn more.
What Is The Spa Butler and What Do They Know About Whole Body Cryotherapy?
The Spa Butler is a spa business consultant and strategist specializing in aesthetic machine sales. We are constantly adding the most recent technology to our line of equipment and products, ensuring you have the most up-to-date tools for your business.
Our team has over 15 years of combined experience working with top-of-the-line nitrogen-based whole body cryotherapy machines like Impact Cryotherapy, Cryoxcel, Juka, and more. We know the ins and outs of cryotherapy machines like the back of our hands and pride ourselves on being able to solve any issue with nitrogen-based cryotherapy machines.
How We're Changing the Cryotherapy Industry
We've seen firsthand how distressing it can be when something goes wrong with your cryotherapy machine or you can't figure out how to properly use it.
We get many calls from cryotherapy business owners who are experiencing an issue with their machine and can't get assistance from the company they originally bought it from—or from anyone else, for that matter.
As examples, here are a couple of recent reviews we received from cryotherapy business owners who contacted us for support with their machines, even though they hadn't originally purchased them from us:
Cryotherapy is a niche market, so there aren't many experts out there who can answer your questions or effectively troubleshoot your problems. This is where The Spa Butler is changing the industry with our direct VIP service.
For $39.99 a month, we give you direct access to a cryotherapy technician who can answer any questions regarding your machine. We also offer additional discounted services like delivery, installation, and machine repairs.
Our goal with this VIP service is to ensure that no cryotherapy business owners are ever left frantically searching for support. With The Spa Butler on your team, you can rest assured that any question you have will be answered and any issue with a nitrogen-based cryotherapy machine will promptly be solved.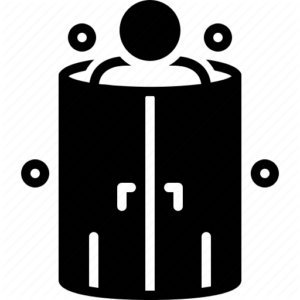 This on-demand support is extremely valuable to a cryotherapy business owner, as any downtime due to a non-functioning machine means lost money and potentially, disgruntled customers. Not to mention, knowing you have a team of professionals in your back pocket provides incredible peace of mind!
Never Worry About Receiving Support Again
We understand the significant investment and commitment it takes to purchase new cryotherapy equipment and grow your business. That's why we vow to support you every step of the way, helping you on your path to growth and success.
If you're interested in discussing cryotherapy equipment options or want to learn more about our direct VIP service, feel free to reach out to The Spa Butler team today!