Ivismile Complete LED Teeth Whitening Kit
Meet the Ivismile Teeth Whitening Kit! The most advanced teeth whitening kit that removes tooth stains in as little as 1 treatment. Using the power of LED light combined with elite whitening gel, you can achieve professional dentist level results at home in 30 minutes per day. The complete LED teeth whitening kit light has been re-engineered to provide more power, comfort and better whitening results. The bright LED light accelerates the whitening gel molecules on the tooth surface, rapidly removing years of staining. It includes a storage case that also acts as a charging dock so you can keep your device fully charged and use as needed.
We use the same proven ingredient as dentists: 35% carbamide peroxide, which is the gold standard in at-home teeth whitening. Our gel is also made in the USA to ensure safety and efficacy. Whiten up to 10 shades in 7 days without the sensitivity, irritation or harming your tooth enamel. Ivismile comes with 32 led lights and 2 modes. The first mode is blue light with 15 min timer. Second mode is red and blue dual light with 15 min timer, and the led light will turn off automatically.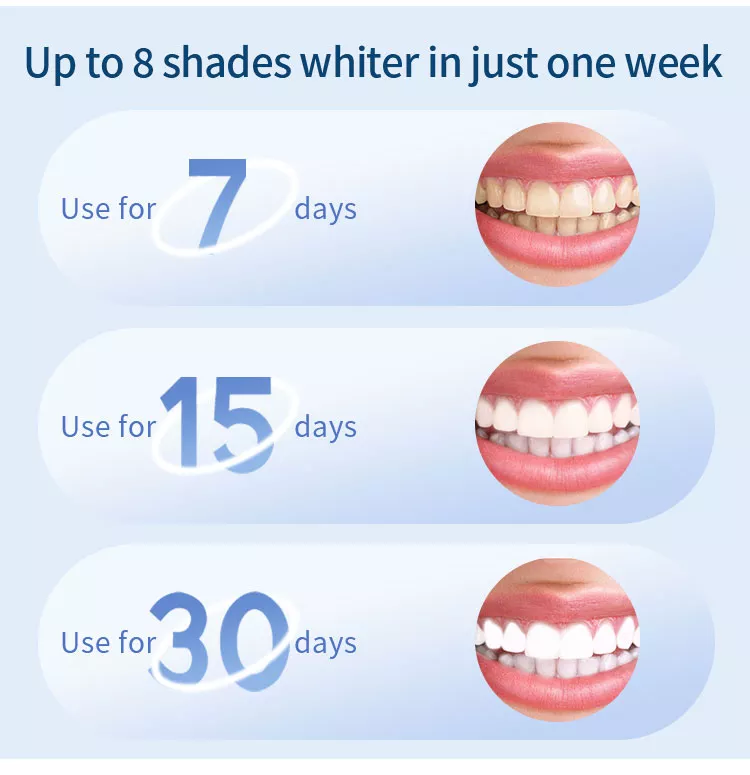 Product Description
Ivismile LED Teeth Whitening Kit

Product Name

Wireless teeth whitening kit

Specification

1x teeth whitening led light

3x teeth whitening gel pen

1x IVISMILE box

1x user manual

1x shade guide

Treatment

7-10 days

Certificates

CE, REACH, RoHS, BPA FREE

Usage

Home, Office, Travel

Gel of US& AU

Peroxide

Gel of EU

PAP, Sodum Chlorite, Soduim Bicarbonate

Gel Volume

2ml

Using Time

3-4 times each pen

Pen Color

Black or White

Expire Time

12 months

Device Led

32 LED light

Waterproof Level

IPX6

Charging time

2 Hours

Working Times

5-7 Times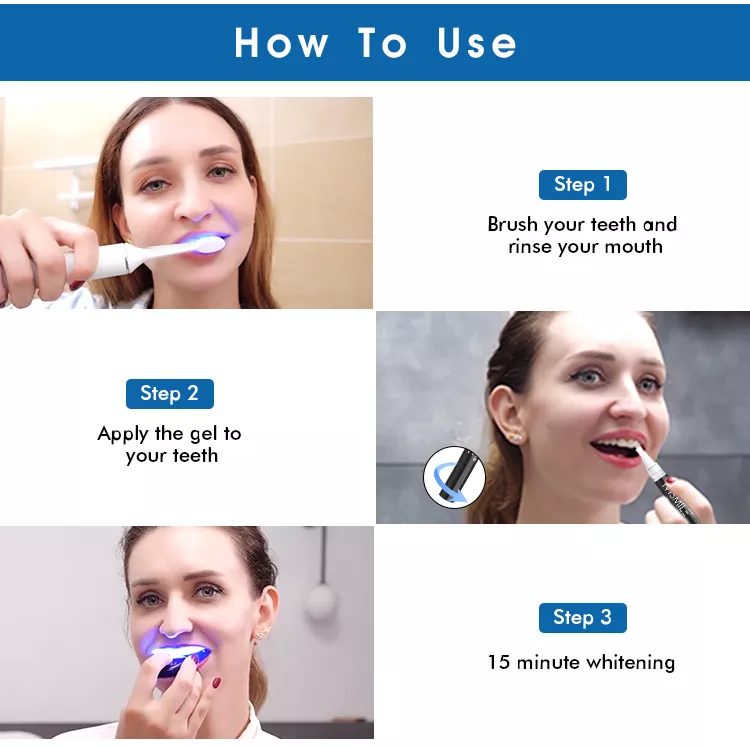 Remove Teeth Stains At Home With Invismile