What is Ravi?
The Ravi modeladora massage therapy machine uses an inner ball roller apparatus to provide a compression micro-vibration treatment. This pulsation compression effect uses a push-pull kneading reciprocating motion (similar to a Brazilian slimming massage) to stretch the skin cells naturally and deeply stimulate cell activity, blood flow, and oxygenation. Fat deposits are pressurized and thus loosened to finally eliminate fat through the lymphatic system tightening the skin and reducing cellulite.
Ravi can also stimulate fibroblasts, increase the production of collagen and elastin, increase blood flow and increase oxygen. As a result, wrinkles are smoothed, puffiness and eye bags are reduced, and the skin is rejuvenated and tightened. This body shaping machine is clinically proven to help tone muscles and sculpt the body and face to rejuvenate, as well as help redesign and tighten the chest.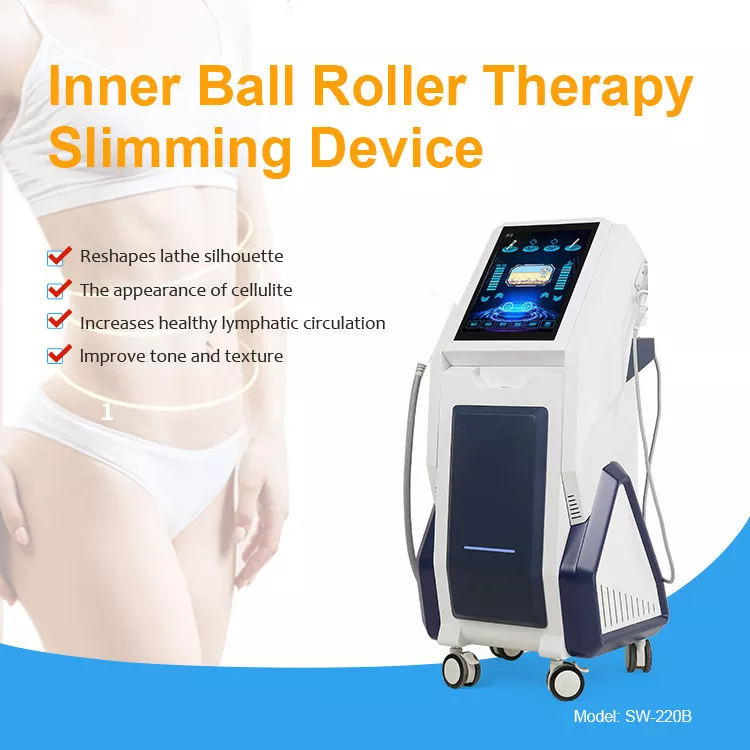 Best Cellulite Reduction Machine
Through innovative roller handles Ravi uses 360° high-speed rolling technology over the skin to generate low-frequency mechanical vibrations to to deeply stimulate cell activity, blood flow and oxygen supply. Through these low generated frequency vibrations fat is broken down, cellulite is reduced, metabolism is increased, lymphatic detox occurs, collagen is increased, wrinkles are reduced and the skin tightens.
Ravi  is particularly beneficial facial treatment as well. The process stimulates the production of collagen and elastin. It oxygenates your skin to nourish and brighten from within. This is also a powerful treatment to eliminate fine lines, eye bags and dark circles. As a 100% non-surgical, non-invasive therapy, The Ravi modeladora massage therapy machine is truly one of the most cutting-edge cellulite reduction machines available.
Body Shaping Machine Specifications
Product Name: Ravi
Output Frequency: 40-254Hz
Output Power: 10-300W
Function: Cellulite Reduction/Weight Loss/Body Shaping /Lymphatic Drainage
Voltage: AC110V-240V
Touch screen: 10.4 inch large LCD
Size: 26*17*31in
Weight: 80 lbs.
Warranty: 2 year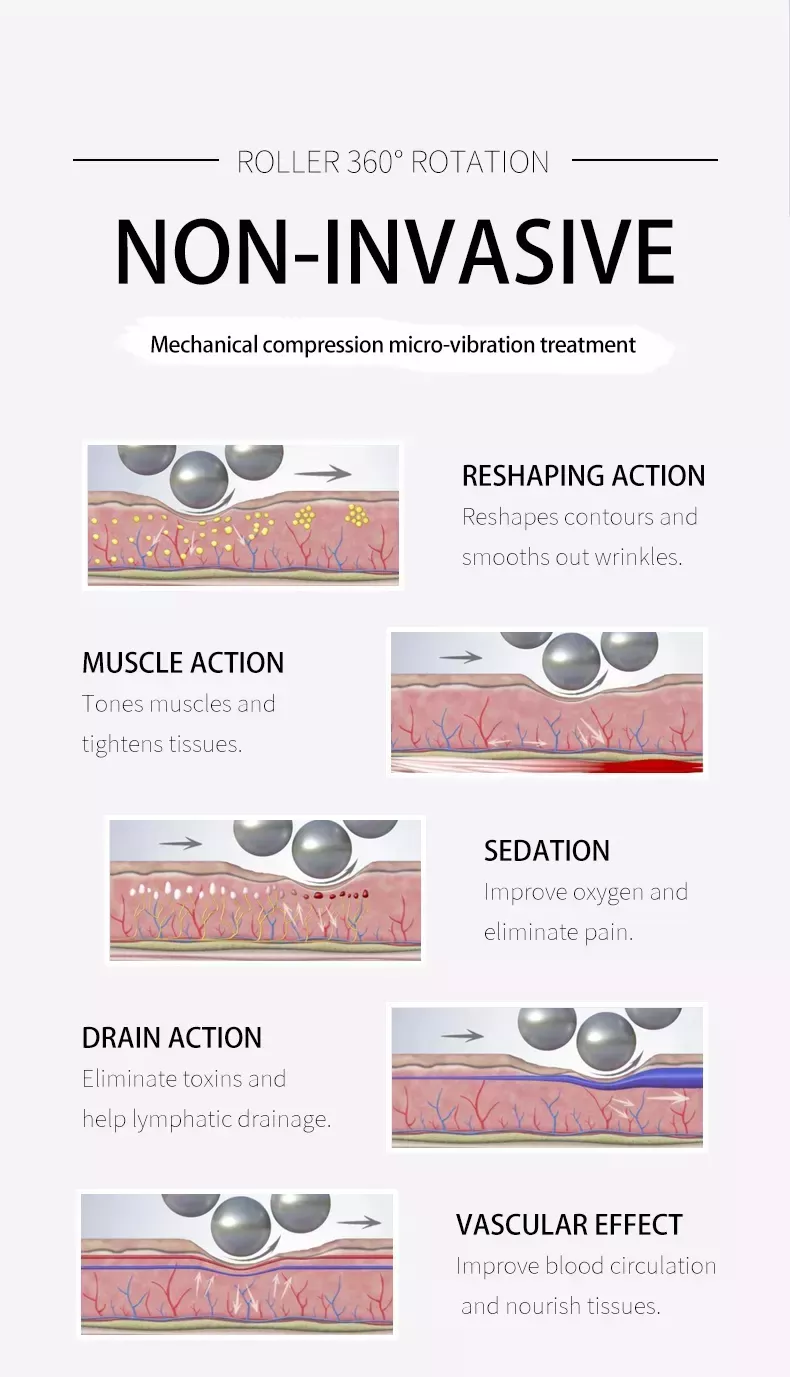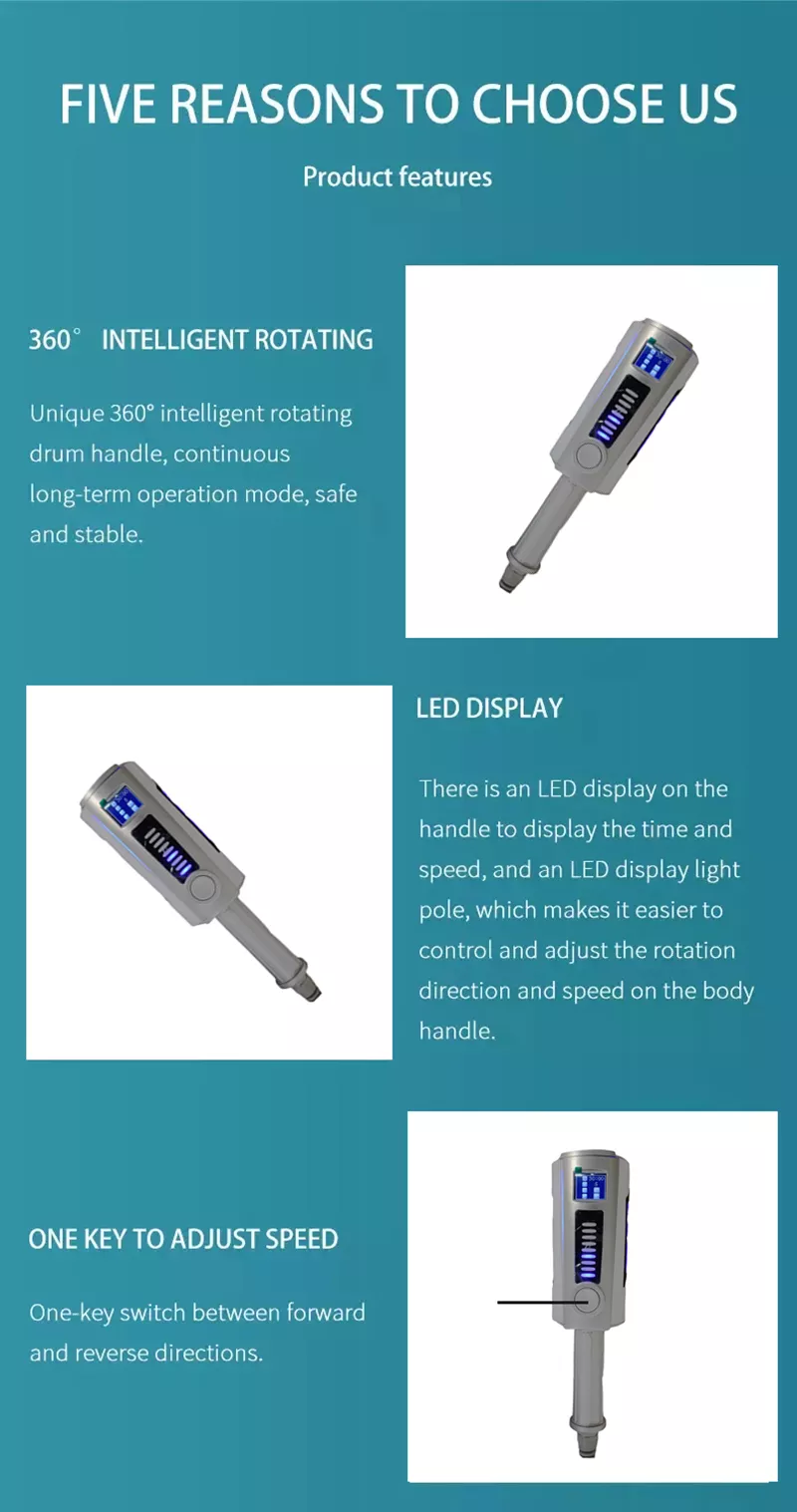 Modeladora Massage Therapy Benefits
Reduces The Appearance Of Cellulite: Cellulite occurs because of hypertrophy of fat cells and water retention. This is brought about by the presence of poor circulation. R6 reduces the appearance of cellulite by improving local blood circulation and smoothing the tissues of the problem areas.
Increases Healthy Lymphatic Circulation: Inefficient blood and lymphatic circulation can lead to discomfort. Modeladora massage therapy reactivates local blood circulation and activates the lymphatic system to work correctly.
Improves Skin Tone And Skin Texture: The inner ball roller works gently on the tissue to tone and firm yielding remarkable results and a more youthful complexion.