This beauty kiosk accurately analyzes the entire facial skin in a snap through deep-learning based AI technology, & then recommends suitable skincare products.
One of the most popular gadgets at CES 2023 isn't a wild new TV or some slick electric car. It's a beauty kiosk and it analyzes your skin to track your health.
Yes, the Lumini Kiosk V2 is an AI beauty solution that analyzes the entire facial skin in an instant and recommends personalized cosmetic products. The artificial intelligence of this product recognizes automatically a person's face and estimates the age of a customer who just looks at the mirror in the form of a kiosk, and analyzes up to six skin problems (pores, sebum, wrinkle, redness, wrinkle, trouble, and pigment) within about 15 seconds by scanning the frontal face via 'untact' shooting.
Beauty Kiosk and Smart Mirror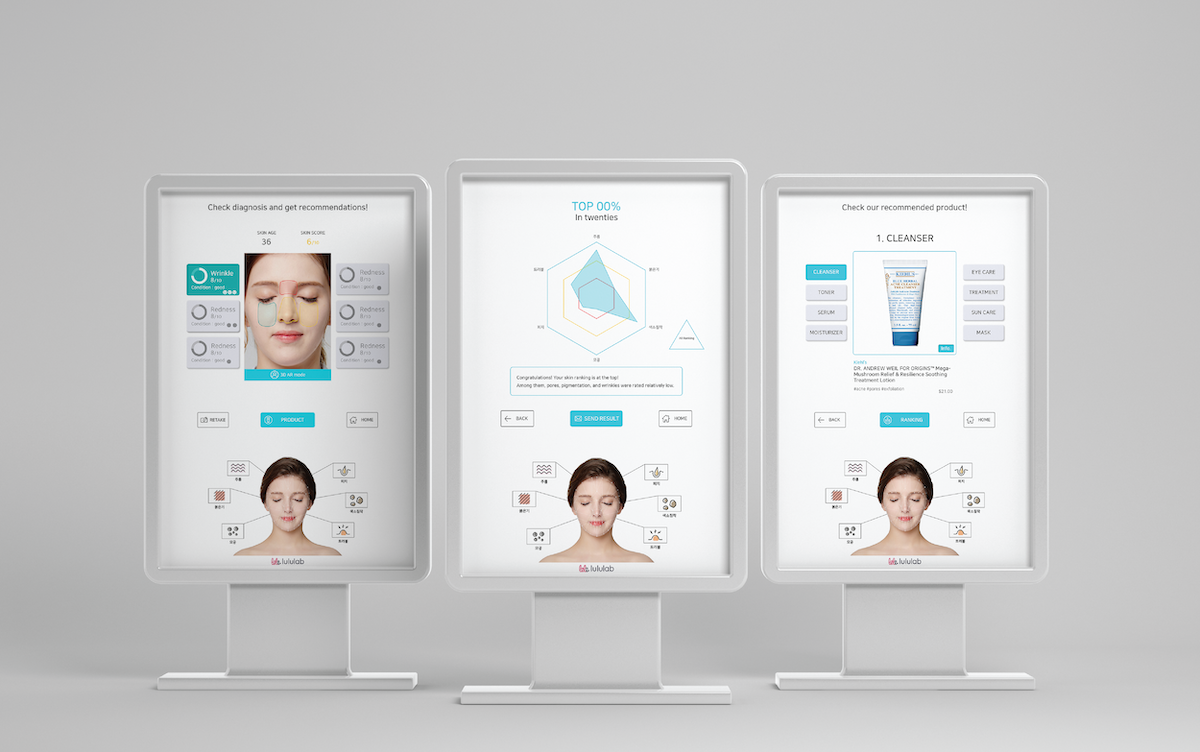 Based on the augmented reality (AR) technology, this product diagnoses skin condition by indicating the area that needs concentrated care and recommends the most suitable product for the customer by using the skin database. Lumini has a distinguished characteristic of measuring the skin by scanning the whole face easily with technology of imaging and special light, which is different from the existing skin diagnostic devices for retailers that check skin condition by physically contacting a small area of the skin.
Also, through CRM service linked to Lumini, utilization of a shop management strategy is available, such as skin analysis reporting, advertisement banner service, and customized product DB management, while reinforcing customer management and target marketing. The Lumini Kiosk V2 is a spin-off from Samsung Electronics' C-Lab and is developing a solution that analyzes the entire facial skin & recommends optimal cosmetics to each customer using AI and big data technology. In recognition of its value in using AI-based skin data, the Lumini product line has been a drawcard at the world's biggest IT exhibition CES and winner of the CES Innovation Awards for two consecutive years.
Lumini Kiosk V2 Smart Mirror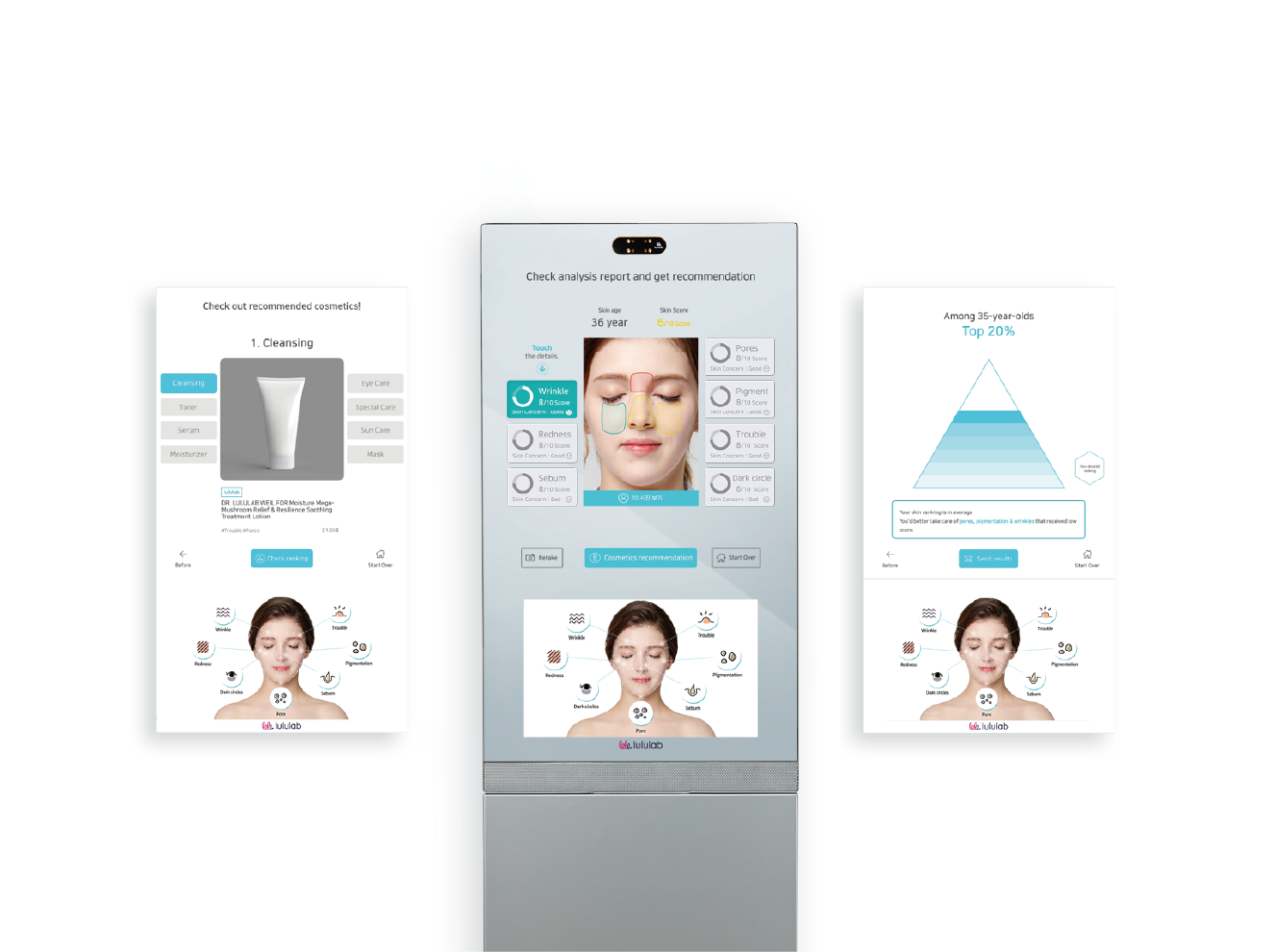 You've probably still got a few questions about the Lumini Kiosk V2, so let me fill you in. The beauty kiosk retails for under $10,000 USD and comes with a complete set of skin care products by Health Fit Systems. You can also sign up for a $49.99 per month subscription (optional) to be able to upload your own product line, display marketing banners, and access a full-service reporting system so you can continuously track your customer's skins health.
The final target of the Lumini Kiosk V2 smart mirror is to develop a solution estimating any disease in the future introducing a skin database of all the people in the world to the beauty industry by upgrading the technology in the beauty artificial intelligence and big data.
Sell More Skin Care Products