In the ever-evolving world of wellness and recovery, cryotherapy has emerged as a powerful trend, shifting the paradigm of traditional ice baths and introducing cutting-edge cryo chambers. Cryotherapy machines for sale are at the forefront of this trend, offering a multitude of benefits and a range of pricing options. In this blog, we will delve into the trend of cryotherapy, explore the pricing of these machines, and highlight the significant benefits they bring to the table.
The Cryotherapy Trend
Cryotherapy, which involves exposing the body to extremely cold temperatures for a short duration, has gained immense popularity in recent years. Once the domain of elite athletes and celebrities, it has become more accessible to the general public.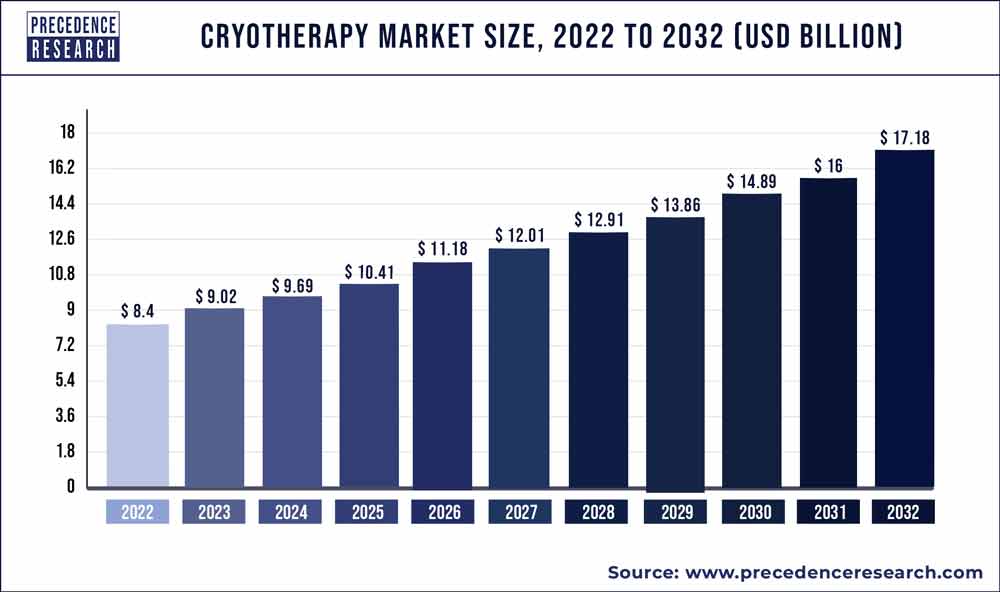 This growing trend can be attributed to several factors:
1. Quick Recovery
One of the primary reasons for the popularity of cryotherapy is its ability to accelerate recovery. Athletes, in particular, have turned to cryotherapy to reduce muscle soreness and inflammation. The rapid cooling of the body triggers vasoconstriction, which helps in flushing out metabolic waste and toxins, leading to a quicker recovery process.
2. Pain Management
Cryotherapy is effective for pain management. Individuals suffering from chronic pain conditions, such as arthritis and fibromyalgia, have reported relief and improved mobility after cryotherapy sessions. The cold exposure prompts the release of endorphins, providing a natural analgesic effect.
3. Weight Loss and Skin Rejuvenation
Some users turn to cryotherapy for its potential to aid in weight loss and skin rejuvenation. The body's attempt to maintain its core temperature during cryotherapy burns calories, and the process is believed to promote collagen production, resulting in improved skin tone and texture.
4. Stress Reduction and Mental Health
Cryotherapy is not just about physical benefits; it can also have a positive impact on mental health. The release of endorphins during the process contributes to an improved mood and reduced stress levels. Many users report feeling invigorated and mentally refreshed after a cryotherapy session.
5. Convenience and Efficiency
Traditional ice baths are cumbersome, uncomfortable, and less precise in terms of temperature control. Cryotherapy chambers offer a more convenient and efficient alternative. The controlled environment ensures consistent and safe exposure to sub-zero temperatures.
Pricing of Cryotherapy Machines
As cryotherapy has gained momentum, the market for cryotherapy machines has expanded, offering a range of options to potential buyers. The pricing of these machines varies widely based on several factors:
1. Type of Cryotherapy Machine
Cryotherapy machines come in various forms, with the two main types being whole-body cryotherapy chambers and localized cryotherapy machines. Whole-body cryo chambers are more expensive due to their larger size and advanced technology. Localized machines, which target specific body areas, are typically more affordable.
2. Brand and Model
The brand and specific model of the cryotherapy machine can significantly impact the price. Well-established brands with a reputation for quality may come with a higher price tag. Additionally, newer models with advanced features and technology tend to be more expensive.
3. Features and Technology
Cryotherapy machines offer various features and technological advancements. Some models come equipped with touch screens, temperature control, and safety features, which can affect their cost. Buyers looking for state-of-the-art options can expect to pay more.
4. Size and Capacity
The size and capacity of the cryotherapy machine play a role in pricing. Larger machines that can accommodate multiple users at once are more expensive than compact, single-user models.
5. New vs. Used
Buyers have the option to purchase new or used cryo chambers. Used machines can be a more budget-friendly choice, but it's essential to ensure they are in good working condition and have been properly maintained.
The price range for cryo machines varies from a few thousand dollars for localized machines to tens of thousands of dollars for whole-body chambers. Investing in a cryotherapy machine requires careful consideration of your budget, needs, and business goals.
Benefits of Cryotherapy Machines
Investing in a cryotherapy machine, whether for personal use or to start a cryotherapy business, offers a multitude of benefits:
1. Revenue Generation
For entrepreneurs and business owners, cryo machines can be a profitable investment. Offering cryotherapy services in a dedicated facility can attract a steady stream of clients seeking the benefits of cryotherapy for recovery, wellness, and beauty.
2. Convenience and Accessibility
Having a cryotherapy machine on-site provides a level of convenience and accessibility that traditional cryotherapy facilities may not offer. Clients can book sessions at their preferred times and enjoy the convenience of not having to travel to a separate location.
3. Customization
Owning a cryotherapy machine allows you to tailor the experience to your clients' preferences. You can adjust the temperature and session duration to suit individual needs, ensuring a personalized and comfortable experience.
4. Health and Wellness Promotion
Cryotherapy has a wide range of health and wellness benefits, and offering these services can contribute to your clients' well-being. This not only builds loyalty but also fosters a positive reputation for your business.
5. Competitive Advantage
Having a cryotherapy machine sets your business apart from competitors that do not offer cryotherapy services. It can be a unique selling point, attracting clients who are specifically seeking these treatments.
6. Diversification
For existing wellness or fitness facilities, adding cryotherapy services diversifies your offerings and can lead to increased revenue streams.
In conclusion, cryotherapy has become a significant trend in the wellness and recovery industry, offering numerous benefits for users. As the demand for cryotherapy services grows, so does the market for cryotherapy machines for sale. The pricing of these machines varies based on factors like type, brand, features, size, and condition.
Investing in a cryotherapy business can be a lucrative venture for business owners and a valuable addition to wellness facilities. It provides convenience, customization, and a competitive edge, ultimately contributing to the well-being of clients and the success of your business. As the cryotherapy trend continues to expand, the machines for sale represent an opportunity to embrace the future of wellness and recovery. Whether you're looking to recover faster, manage pain, improve your well-being, or start a new business venture, cryo machines are indeed "machines that matter."