If you've decided to start a cryotherapy business or are thinking about doing so, choosing the most effective, profitable cryotherapy equipment for your spa is key. That's where The Spa Butler comes in. We offer med spa professionals the most technologically-advanced cryotherapy equipment on the market, ensuring you have the tools to provide your clients with the most impactful treatments. While we offer cryotherapy equipment from a number of manufacturers, today we'll be highlighting our partnership with Cryoxcel and America Cryo, two innovative cryotherapy machine manufacturing companies changing the cryotherapy industry.
Cryoxcel: A Leading Cryosauna Manufacturer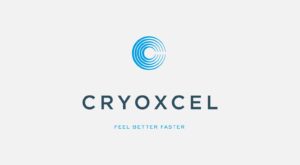 Cryoxcel is a top manufacturer of whole-body cryotherapy machines. Their cryosauna feature the latest technology developed by engineers and cryotherapy pioneers. In fact, their founder was the first person to build a cryo chamber in the U.S. over a decade ago.
Cryoxcel has invested heavily into research and development to fine-tune and perfect their equipment. They eliminated components that were prone to fail over time and invented a new process for the delivery of nitrogen, which resulted in lower nitrogen utilization. These advancements make the Cryoxcel cryosauna one of the most, if not the most, user-friendly and efficient cryosauna on the market today.
Offer Whole-Body Cryotherapy with the Cryoxcel Cryosauna
The Spa Butler is proud to offer the Cryoxcel cryosauna, which is a whole-body cryotherapy machine. The treatment process involves sitting or standing in the cryochamber for up to four minutes, during which time the person's body is exposed to subzero temperatures.
Let's take a look at some of the unique features of this cryotherapy machine:
Modern, art deco design
UL and CE certified mark
Innovative cooling system
Large 24" LCD touch screen panel for easy operation
Ability to customize the interior and exterior color of the machine
Monitor efficiency through Wi-Fi reporting
Update software through Wi-Fi at no additional charge
Made of either stainless steel or anodized aluminum.
Made in America
Additionally, all Cryoxcel cryotherapy machines provided by The Spa Butler include installation, training, and a two-year manufacturers warranty.
America Cryo: A Leading Manufacturer of Therapeutic Machines

America Cryo is a company that manufactures and distributes therapeutic machines that effectively relieve pain without the use of medication or invasive procedures. Their devices are particularly useful for athletic and injury recovery needs. Fun fact: America Cryo manufactures cryotherapy equipment for both humans and horses!
Offer Localized Cryotherapy with America Cryo's Subzero Cryotherapy
Unlike the Cryoxcel Cryosauna, America Cryo's Subzero Cryotherapy machine is intended for localized use. This means that rather than entering a cryotherapy chamber, the cryotherapy device is applied to targeted parts of the body.
The Subzero Cryotherapy device uses carbon dioxide at negative 110 degrees at very high pressure, delivering the most effective localized cryotherapy sessions in the industry.
Some unique features of the Subzero Cryotherapy machine include:
Compact design
Adjustable nozzles that can easily treat every body area
Built-in safety features
LCD screen that shows you the active program, timing of the treatment, battery level, skin temperature, and distance from the skin
LED lights that guide you to reach a therapeutic temperature without having to watch the screen
Only two control buttons, making for a user-friendly experience
Lithium quick charging battery
Discover the Most Effective Cryotherapy Equipment on the Market
At The Spa Butler, we truly want our customers to succeed. That's why we're constantly on the lookout for new, innovative technology. Deciding to partner with Cryoxcel and America Cryo was an easy decision for us, as these two companies adhere to the highest standards and deliver groundbreaking technology.
If you're interested in adding whole-body or localized cryotherapy to your med spa services, don't hesitate to reach out to The Spa Butler today. We'd be happy to answer any questions and support you in taking your business to the next level.